Commercial LED Lighting Benefits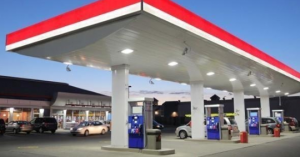 Are you thinking about Commercial LED lighting to improve your business?
Premium Lighting has been providing lighting solutions across Florida and the Tampa Bay area for over 30 years including Commercial LED Lighting Solutions.
In areas like:
Tampa, St. Pete, Clearwater, Sarasota, Bradenton, Lakeland, Orlando, Jacksonville, and Fort Myers, Brandon, Riverview, Palm Harbor, Tarpon Springs, Zephyrhills, Plant City.
9 benefits making LED lighting worth exploring further.
Number 1 – Return on Investment (ROI)
For starters, LED Lighting provides great energy savings but also a short payback period of 1-3 years. And, an ROI of 20% – 80%.  So, converting to Commercial LED Lighting makes good business sense.
Number 2 – Energy Efficiency
Also, our LED products reduce your light bill by 50% – 80%.  Therefore, the savings go directly to your bottom line.
Number 3 – Lighting Controls
Plus, Commercial LED lighting for business offers unmatched control with many features.  Such as, dimming, motion, and dusk to dawn.
Number 4 – Versatility
In addition, Commercial LED lighting can be used for ALL exterior and interior locations.  As a result, we have an LED Lighting solution for any situation.
Number 5 – Reduce Maintenance Costs
Interestingly, the lifespan of our LEDs last 5-10 times longer than older lighting.  As a result, you will save a ton on reduced maintenance expenses.
Number 6 – Less Heat
As importantly, Commercial LED Lighting produces less heat than older lighting. So, you save on cooling costs, especially cold storage type facilities.
Number 7 – Better Light Quality
Also, LEDs provide a better quality light.  In addition, quality LED Lighting promotes good health and worker safety.
Number 8 – Safer Light
As a result, our Commercial LED Lighting products contain NO mercury.  Therefore, LEDs are safer for the environment and for you!
Number 9 – Durability
Finally, since our Commercial LED Lights are very difficult to break, so no more dealing with shattered fluorescent or incandescent bulbs, and harmful gases.